July 1, 2011: Day 31
Book Smart or Smart Book #TedxPhiladelphiaEd : Matt MacInnis & Inkling
What I Learned:
You can be book smart, but that does not mean you are "smart"…curious, innovative, take risks & question your learning
Textbooks frustrate progress…they inhibit the teachable moment by saying, "now turn to page 132 in your textbook"
Textbooks don't have to be text or books
Inkling is a new company changing the way educators look at books…exploring the future of textbooks

explore content freely
add notes and highlights
create a learning network
self assessment that will not only tell you if you are right or wrong, but why

Right now there are 99 titles available geared towards higher ed
The thinking behind inkling can be found here
My Learning Path:
I attended #TedxPhiladelphiaEd on Saturday, June 25th
Matt's presentation was one that absolutely blew my mind
Matt made me think about the possibilities beyond books, ebooks and readers, textbooks and netbooks…this is something entirely new
Further Learning:
Learn more about inkling by watching the videos on the product page
Download inkling through itunes to explore it more
Begin to think about the possibility of ipads in the library or classroom…we are very google/pc based…is it worth the cost/product?
Continue to explore textbook alternatives and open source outlets for learning
July 2, 2011: Day 32
Boy Writers: Reclaiming Their Voices Ralph Fletcher
Every teacher who teaches writing and has boys in his or her class needs to read this book. Fletcher discusses how to engage boys by allowing them to write freely…which means being flexible in allowing boy humor, war stories, comics, non-fiction, sports commentaries, etc. He writes, "As writing teachers, we cannot impose a one-size-fits-all writing process. Rather, we must help each student find a process that works for him or her." Boy Writers: Reclaiming Their Voices has strategies that will not only engage boys, but will also encourage girls to take risks in their own writing. Fletcher's strategies will remind writing teachers that boys approach writing differently, but good writing strategies are good writing strategies regardless of gender.
What I Learned:
If we truly embraced the importance of failure in learning how to write we might respond differently-less critically-to their early drafts.
A boy writer must be engaged. This is a nonnegotiable.
Boys crave choice when they write.
Give yourself permission to enjoy their humor. Boys really can be funny. Laugh!
Humor gives them a crucial way to express their authentic voices.
When it comes to producing legible sentences, the keyboard is the great equalizer. Letters and words always look the same, no matter who happens to type them.
Most girls write for the teacher; boys write to entertain other boys.
You find passion and humor in boys' drawings. You find voice.
As writing teachers, we cannot impose a one-size-fits-all writing process. Rather, we must help each student find a process that works for him or her.
Create a classroom where he can reclaim his voice: the unique qualities of a writer's personality that show up on the page.
My Learning Path:
Recently, I've become very interested in the research about boys in the classroom
I read The Trouble With Boys which prompted me to begin looking at how we teach boys in the classroom
I had assigned Fletcher's How to Write Your Life Story to my 8th graders for a summer reading book
This prompted me to purchase Boy Writers
Further Learning:
Share this book with teachers in grades 3-8 at my school
Begin having conversations about how boys learn differently and how we can design lessons to support and engage them
Read Misreading Masculinity by Newkirk
Begin to follow the Guys Read blog
July 3, 2011: Day 33
A New Culture of Learning: Cultivating the Imagination for a World of Constant Change
Where imaginations play, learning happens… "What if, for example, questions were more important than answers? What if the key to learning were not the application of techniques but their invention? What if students were asking questions about things that really mattered to them?" ~Thomas This might be one of the most thought provoking books I've read about learning in awhile…and I read a lot! Thomas explains how play is the key to learning and the most essential skill of the 21st century. This book explores how we can cultivate imagination by designing environments that encourage questioning and innovation. Every educator should read this book to help students and themselves look at information collectively in order to absorb it and make it their own.
What I Learned:
Play can be defined as the tension between the rules of the game and the freedom to act within those rules.
Play, questioning, and—perhaps most important—imagination lie at the very heart of arc-of-life learning.
The question is: In the twenty-first century, how do we cultivate the imagination?
Our educational system has been built on the assumption that teaching is necessary for learning to occur.
In the new culture of learning, the classroom as a model is replaced by learning environments in which digital media provide access to a rich source of information and play, and the processes that occur within those environments are integral to the results.
A second difference is that the teaching-based approach focuses on teaching us about the world, while the new culture of learning focuses on learning through engagement within the world.
The goal is for each of us to take the world in and make it part of ourselves.
What students memorize are things they don't actually use very often in their day-to-day lives.
Learning that is driven by passion and play is poised to significantly alter and extend our ability to think, innovate, and discover in ways that have not previously been possible.
Play provides the opportunity to leap, experiment, fail, and continue to play with different outcomes—in other words to riddle one's way through a mystery.
My Learning Path:
I originally read Jonathan Martin's review here and added it to my "to read" pile immediately
I shared the book with my admin and posted a review on goodreads
Today Corey Sadlemyer @sidewaysschool was looking for book recommendations for his kindle, so I shared this book with him
I used my kindle notes to reflect upon while writing this post today
Further Learning:
Check out other books suggested by Jonathan Martin
Consider ways to incorporate more play into my classroom
Continue to encourage questioning and facilitate inquiry learning
Read Reality is Broken
Connect The Element and Out of our Minds to this learning
Really work on ways that students can embrace and learn from failure
July 4, 2011: Day 34
Try Something New for 30 Days
What I Learned:
Habits can be formed in 30 days
Habits can be broken in 30 days
Trying something new can lead to many different learning experiences
Small, sustainable changes are more likely to stick
The more challenging projects can lead to increased self confidence
If you really want something badly enough, you can do anything for 30 days
My Learning Path
I just happened to pop onto Ted and this talk jumped out at me
I've been blogging my learning for the past 33 days and it has become habitual
Further Learning:
Take the 30 days in November to participate in National Novel Writing Month
Encourage my students to try something new for 30 days…and have them blog about it!
Think of something new I want to dedicate myself to for 30 days after my summer of learning is over
July 5, 2011: Day 35
Learning to Love to Read in 30 Minutes a Day
Today I renewed my ASCD membership. I loved being a part of the #ascdsc11 twitter conversations over this past weekend, so I decided to hop over to the website and found this article on reading. Many of the ideas are not new to me, but I love the way the article was structured. What I Learned:
Give students time to read (I really need to work on this)
Help students choose just right books (I'd add find challenging books that are still appropriate for 8th grade)
Promote reading fluency
Teach comprehension strategies that help students develop thoughtful literacy
Most students don't know what to do if they aren't understanding what they read…we need to work on metacognition
Reading conferences are the answer to accountability in independent reading
Teach students to question while they are reading to encourage critical thinking & metacognition
Select novels with a strong theme for literature circles
If you create a culture that promotes reading…you'll create a community of readers
My Learning Path:
In renewing my ASCD membership, this article was on the front page
Steve Anderson @web2oclassroom posted a link to Daily Lit today, which had me thinking about reading in manageable chunks
I've struggled with how to incorporate choices in independent books with accountability for some time…reading logs are not the answer…it is time to rethink this along with the addition of reading conferences
Further Learning:
Design a reading workshop that works for my students
Teach students about Daily Lit
Add Nancie Atwell's Reading Zone to my "to read" pile
Find time for students to read every day in my class
July 6, 2011: Day 36
Cultivating Inventive Thinkers in the Middle Grades
This article was posted on the PLP (Powerful Learning Practice) site.
What I Learned:
We need to break out of our own classroom "boxes"
Middle School kids are painfully honest…I love that about them!
In order to cultivate inventive thinking, you need authentic tasks
Connected learning is not just thematic…it is making connections within the curriculum, outside the walls of the classroom, and in digital spaces
Use rigorous questioning to promote collaborative learning
The job of the teacher in these classrooms shifted from the main giver of knowledge to someone who coaches students toward solving an authentic problem while helping them connect content along the way
Being flexible in an environment of constant change models innovative thinking for teachers and students
My Learning Path:
Further Learning:
Connect what I've learned here with the Day 33 post
Read the entire action research project by Nagel Middle School
Think about how we cultivate inventive thinkers at our school…begin to have that conversation with faculty
Have faculty define what an inventive thinker is
Gather project based work that showcases inventive thinking or have faculty to an inventive thinking smackdown at a meeting
July 7, 2011: Day 37
Can Wikipedia Improve Students' Work?
"Rather than saying, 'Don't use [Wikipedia],' I think it behooves us to teach them how to use it and how to make use of it and that they can contribute to an intellectual conversation even as fledgling junior scholars — they can contribute to that conversation too."
What I Learned from this article:
When students had the "pressure" of publishing in a public space, they were more focused on accuracy
They were careful about citations and information being correct
Technologies that are often dismissed because of their crowd-sourcing nature can actually be useful in the classroom
More and more educators are warming up to the idea of Wikipedia as an educational resource
The experiment gave her students a stronger appreciation for the research that goes into scholarly journals and encyclopedia entries and the care many average citizens put into upholding accuracy —a lesson she says others can apply in their classrooms
My Learning Path:
After going through my Google reader today, I didn't find anything that really caught my eye
I clicked on my starred items and came across a few gems I had marked to read later
I found this article about using Wikipedia
I feel like there is a push down from high schools to not use Wikipedia, so I tend to tell my students to use it for their sources
Further Learning:
Begin researching ways educators are successfully using and promoting Wikipedia as a valid educational resource
Have a conversation with the middle school faculty about the use of Wikipedia
The kids are using it any way…figure out how to teach them to evaluate entries and check for validity with other sources
July 8, 2011 Day 38
Google+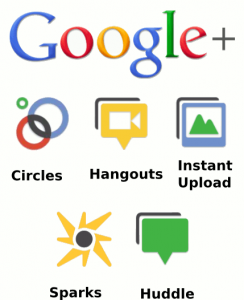 I've been muddling my way around Google+ this past week, so I thought I'd write about what I've learned for myself and from some articles I've read. An Introduction to Google+ Google+ The Pros and Cons Google+ and Education Google+ : Is this the social tool schools have been waiting for?
What I Learned:
I really like the look and feel of Google+ …it allows for deeper conversations than twitter does, but also allows you to customize your stream, unlike facebook
There are huge implications for schools, but Google is going to have to allow apps accounts to be able to participate
I'm feeling a bit lost in a really big space and trying to make connections
I'm also feeling a bit in limbo…I'm seeing the same posts on twitter and Google+, so I'm overwhelmed as to where to spend my time…since invites are open now, maybe that will change
Google+ Twitter is a nice little feature that might just fix my limbo situation for now
I'm glad I am flexible enough to explore new digital spaces…I'm excited about figuring out the possibility for Google+ for myself and my students
My Learning Path:
I was thrilled to be invited…but it took a lot of refreshing to find an "opening" to actually sign in
While waiting for my invite to activate, I spent a lot of time reading up on it in Google Reader as well as "listening" in on twitter conversations
I've been playing around with it and will continue to explore the site myself and continue to read about the implications for school
Further Learning:
Think about the implications for chats on twitter…could we make an #engchat huddle and begin chatting that way?
Organize circles in a more purposeful way…right now I'm kind of duplicating lists and hashtags on twitter…but there has to be a better way
Not everyone has their full name in their twitter profile, so I don't have any way of adding them..is there a better way?
If Google+ adds apps accounts, could this replace our faculty ning?
Lots of questions…not a lot of answers, but I think most of us are in the same boat!
July 9, 2011: Day 39
Wiki Summarizer + More on Wikipedia
Wiki Summarizer allows you to search Wikipedia, have your articles summarized for you, and gives you a list of related articles…this might be the key to bridging the gap between those who use Wikipedia and those who forbid it!
What I Learned:
Wiki Summarizer could be used as a way to start research with students
Since it outlines key points and related articles, it forces the student to dig deeper to find and evaluate information
The video included is a great overview of Wikipedia (will be great to share with faculty)
The video helps to explain the validity and reliability of Wikipedia
My Learning Path:
Just a few days ago, I posted about the value of using Wikipedia in the classroom
Today, I came across Richard Byrne's post about Wiki summarizer in my Google Reader
Further Learning:
Use the common craft video to begin discussion within the humanities department
Teach students to use Wiki Summarizer as their initial "go to" tool in the research process
If I make Wikipedia accessible and give them the skills to use it correctly, they won't feel like they are "sneaking" around to use Wikipedia
Bring that conversation up to the technology committee and administration to find out where we stand on the use of Wikipedia
July 10, 2011: Day 40
The Whole Child
What will prepare each young person to work in careers that have not yet been invented; to think both critically and creatively; and to evaluate massive amounts of information, solve complex problems, and communicate well? Research, practice, and common sense confirm that a whole child approach to education will develop and prepare students for the challenges and opportunities of today and tomorrow.
What I Learned:
Each student enters school healthy and learns about and practices a healthy lifestyle.
Each student learns in an intellectually challenging environment that is physically and emotionallysafe for students and adults.
Each student is actively engaged in learning and is connected to the school and broader community.
Each student has access to personalized learning and is supported by qualified, caring adults.
Each graduate is challenged academically and prepared for success in college or further study and for employment in a global environment.
These tenets seem like common sense, but they are an amazing guide for educators and administrators.
My Learning Path:
I was spending some time surfing the ASCD website and came across the Whole Child section.
I was immediately drawn to it because my school focusing on teaching in mind, body, and character
I had wished that I knew about this section of the site when I was doing my principal internship…it would have been helpful in crafting my philosophy of leadership and entry plan
Further Learning:
Share this with faculty and administration
Are we staying true to teaching the whole child in mind, body, and character?
What can we do to ensure our school environment reflects teaching the whole child?
July 11, 2011: Day 41
So What Do You Call a Textbook that Isn't a Book?
Check out this article by David Warlick
What I Learned:
Digital curriculum is a teacher produced, designed, and maintained assembly of resources and tools
What about new teachers? They often cling to their textbooks like rafts
Maybe part of new teacher training involves preparing them for the next 5 years and helping them to construct their first digital curriculum
A teacher carrying a self made digital curriculum is a powerful thing
My Learning Path:
I came across this in my Google reader and posted it on my Google + stream with a few thoughts
Jennifer Barnett added some great thoughts to it. I especially liked this one: New support systems need to be in place to truly mentor novice teachers – for these reasons and many others!
Further Learning:
I mentioned to Jennifer that I would talk to Lisa Dabbs and Joan Young about exploring this topic in #ntchat (new teacher chat)
I think as a community, we need to have these conversations with the higher ed people we know and administration…the admin need to know how these are made and why they are vital to a teacher just starting off to a veteran teacher
Think about using Livebinders as a tool in which to execute this and made a sample digital curriculum
July 12, 2011: Day 42
The Geeks Shall Inherit the Earth
Popularity, Quirk Theory, and Why Outsiders Thrive After High School
by Alexandra Robbins
What I Learned:
I haven't even finished the book and feel compelled to write about it already!
QUIRK THEORY: Many of the differences that cause a student to be excluded in school are the same traits or real-world skills that others will value, love, respect, or find compelling about that person in adulthood and outside of the school setting.
All of this points to the reason that student bullying is up, self-esteem is down, and social warfare is fierce
Quirk theory is intended to validate students' inability or refusal to follow the crowd. It serves as a way to explain that, once they leave the school setting, their lives can improve.
Studies have shown that, at least among students, popularity equates with visibility.
Perceived popularity refers to how students rank a classmate's reputation rather than their personal opinion about her.
To be popular does not mean to be liked.
Relational aggression, also known as relational bullying, covers ignoring, spreading rumors, shunning, eye rolling, glaring, snickering, and sneering. It is intended to harm by damaging or manipulating others' self-esteem, social status, or friendships.
relational aggression can be difficult to punish because the meanness is indirect or the identity of the perpetrator isn't obvious
Meanness is a language that allows a girl to enjoy her popularity, protect her status, wield her influence, display her seemingly invincible power, and force peers to recognize her dominance.
Creativity. Freethinking. Resilience. Authenticity. Candor. Courage. None of these characteristics typically marks the collective popular crowd in schools.
My Learning Path:
I had seen this come through my Goodreads stream and immediately downloaded it to my kindle
I have to say one of my favorite features about kindle is my ability to access my notes and highlights from a computer
I have only read 1/3 of this and have had so many good conversations and thoughts rolling around in my head about it so far
Further Learning:
Finish the book
Continue to post about what I learned from it
Share this book with admin…recommend it to all middle school and high school teachers
Connect this learning with the bullying program we are trying to piece together for my school
July 13, 2011: Day 43
New Teachers Have it Made! ….because of two inspiring educators…
Lisa Dabbs and Joan Young have been at the forefront of mentoring new teachers for the 21st Century. They created #ntchat (new teacher chat) on Twitter last year which has grown into a dynamic space for new teachers to learn from each other and mentors within the twitter community. Lisa asked me to collaborate her on week two of new teacher boot camp on edutopia. Here is the interview and article about voicethread we created.
What I Learned:
There are many seasoned teachers and administrators who are dedicated to supporting new teachers
Edutopia is supporting online professional development with an amazing blog series here Check it out..you might just learn something new!
Voicethread can be used across every content area and grade level..it is dynamic and easy to use
By following #ntchat, I got some great ideas that I hadn't thought of for using voicethread
I only wish I had this kind of support and digital resources available 16 years ago when I was first starting out!
My Learning Path:
Check out my amazing connection with Lisa Dabbs here
Lisa asked me a couple of weeks ago if I used Voicethread in the classroom and if I'd be willing to be a guest blogger on her edutopia blog
Lisa and I did a wetoku interview for the article
I sat in my hotel room at the Venetian in Vegas and participated in #ntchat…too cool!
Further Learning:
Make it a point to participate in #ntchat throughout the year
Talk to Lisa about mentoring new teachers…I think she has a virtual mentorship program
Share #ntchat with my principalship cohort…several are being hired as new principals as we speak!
Be thankful for the connections that I make…they have lead to some really cool experiences in my life. Thanks Lisa!
July 14, 2011: Day 34
Livescribe Rocks for Conferences!
I'm at the National Singapore Math Conference in Vegas and have been using my Echo Livescribe Smartpen to take notes during sessions.
What I Learned:
I have been able to digitally take notes without having to lug a digital device around with me
For math…especially bar modeling, I've been able to record the process and the audio in order to play it back for teachers at my school
I can easily upload my notes to Google Docs to share with teachers who could not attend the conference
My pencasts will become professional development references as we begin to implement Singapore Math in our school
I wish I had this when I was in grad school!!
My Learning Path:
I attended TedxPhiladelphiaEd last month and received a Livescribe Echo Smartpen in my swag bag!
I didn't even open it until I got to this conference
I decided to guinea pig it the first day of the conference…and I never turned back to any digital device!
Further Learning:
Think about the implications for the classroom
I could have students take turns making pencasts of class discussions and instructions, which I could then share in Google Docs. This would be great for those who were absent or needed to reflect back to the lesson.
Consider getting a few as a professional development purchase for teachers to sign out and "play" with
Use the pen to take notes during meetings this year and upload them to Google Docs…when in conversation, it is less obtrusive than typing while trying to have a conversation
July 15, 2011: Day 45 (1/2 way there!)
Singapore Math
I've been at the National Singapore Math Conference this week. I couldn't possibly begin to explain all the amazing things I've learned, but wanted to jot down a little since I've mentioned several times that I'm here. Dr. Yaep Ban Har is the world's leading expert on Singapore Math. Here he is giving anoverview of why Singapore Leads the World in Early Mathematics:
What I Learned: (a list of sessions I attended)
Math Talk and Early Math Vocabulary Development
Laying the Groundwork for Early Numeracy
Getting Number Bonds to Bond
Implementing Singapore Math Through Embedded Professional Development
Adopting Singapore Math: Promises and Pitfalls
Teaching Subtraction With Ease
Using Assessments to Guide Your Math Instruction
Powerful Strategies for Using Technology to Differentiate Math Instruction
Becoming a Truly Effective Math Coach
Maintaining Implementation: Changing Thinking & Expectations
Mental Math Mastery
Solving Challenging Word Problems With Model Drawing
Getting Change Resistant Teachers on Board
Winning Parents Over to Singapore Math
Classroom Modeling (live class with students)
My Learning Path:
In my new position, I am helping guide the rolling adoption of the Singapore Math program in preK-2 this year and 3-5 the following year
The math department chair and I began researching Singapore Math last winter
We began our implementation and professional development plan
We're in Vegas learning everything we can about Singapore Math, which we will bring back to our teachers
Further Learning:
Check out the websites I learned about this week:
Check out the books that I learned about this week:
July 16, 2011: Day 46
Ideas for Being a Life Long Learner in the 21st Century
I had an interesting coincidence while sitting in the airport today. Jim Eagan posted the above tweet to me and then I came across this article by Lisa Nielsen within moments of reading it.
What I Learned:
Below is Penelope Trunk's advice for those adults who want to be lifelong learners.
1. When it comes to learning, keep your bar very high. 2. Walk a narrow path so you can keep learning to jump off the path. 3. Learn by way of discovering what you care about, and not the other way around. 4. Cater to your learning style. 5. Accept that lifelong learning is a huge time investment. 6. Spend as much time unlearning as you do learning.
Although my summer of learning was meant to be a personal attempt at metacognition, I appreciate those people who have found interest in it as well as supporters like Jim Eagen.
My Learning Path:
After a week of intense learning at the Signapore Math conference along with Jim's tweet and Lisa's article, I realized that my habitual learning is significant to being a life-long 21st century learner and educator.
When I read Penelope's advice, I was amazed at how closely I've been following her recommendations. I especially think the unlearning comment relates well to this week as I unlearned everything I ever learned or thought about teaching math…and I'm not even a math teacher!
Further Learning:
Share Penelope's advice with others to help promote ways to be engaged as a life-long learner
Continue to find ways to challenge my thinking and learning
Don't just stay within the twitter echo chamber…investigate and listen to those who are not "in the choir"
Choose something new to learn each day and instill that love for learning in my children and my students
July 17, 2011: Day 47
You are What you Tweet
What I Learned:
Infographics are a cool way to share info!
I'm a rapper? LOL
I have one follow for every follower…I like that equity
My favorite part are the topics…if I would have listed them myself, those would be the words I would have chosen!
Some strong connections are missing, but most are on point
It really is amazing what a program can do with data
My Learning Path:
I was cruising Google Reader and came across @dougpete 's post on visual.ly/twitter
Doug was one of my first connections on twitter and he still continues to be a constant source of information and support
I decided to go ahead and make my own!
Further Learning:
This would take a lot of work, but I keep thinking how cool it would be to create twitter accounts and have students tweet as them…they could have face offs!
Check out the implications for learning on visual.ly
Discover ways to have students create infographics in class…revisit Kathy Schrock learning post
July 18, 2011: Day 48
Finding Our True Center
The center of a classroom is not a test, a textbook, or the posters on the wall. It's not a state or district policy, and it most certainly is not a federal law. The heart of the classroom is found in the unique relationships between students and teachers. A surprising blog post from the US Department of Education
What I Learned:
I read this article before I knew where it came from
I found myself smiling and agreeing as I read along
These are some of the quotes that jumped out at me:

Programs don't change people, relationships do.
classrooms be filled with great teachers who have high expectations, content knowledge, sound pedagogy and the ability to connect with and motivate students
A teacher full of fervor, who is able to inspire and connect with her students and build a community of learners, forms this center
Government cannot create these relationships
Teachers need leaders who will provide them with authentic evaluations based on multiple measures
supported by meaningful professional learning opportunities that help them to grow and engage collaboratively to address their unique challenges
Teachers need avenues to connect with families and community partners. And they need us to respect them as professionals, pay them fairly for a job well done, and offer leadership paths that do not always force them to leave the classroom
We must treat our teachers well

Sounds pretty good, right? So here are a few of my thoughts…

Where is the disconnect between government and local public schools
Why don't public school teachers feel that they are the center as this blog post suggests
Do our teachers feel treated well, and supported with fair pay?

I could go through each quote above…but I won't. I was a public school teacher for 7 years and have been in an Independent School ever since, so I do see this through a different lens. What I do see are teachers in my son's school working tirelessly, friends feeling frustrated by testing, testing, and more testing in their classrooms, as well as the constant fear of losing their jobs.
My Learning Path:
I found this in my Committed Sardine blog update
I thought it was a lovely little post until I saw where it was originally posted…
Further Learning:
Send this to my cohort classmates in my principal program…they need to *see* this
Remember to support my public school teacher friends when they are feeling suffocated by mandates
Be thankful my son's public school goes above and beyond to make teachers the center of their classroom
July 19, 2011: Day 49
Google's 20% In The Classroom
This post caught my interest on Google + today regarding using Google's 20% policy in the classroom.
What I Learned:
There are several schools already using Google's 20% where they either give them 20% of the time in a day or a week to explore learning in a more independent, innovative manner
Interesting that Brian Mannix cites "getting through" the curriculum as a roadblock (curriculum needs to be more fluid and flexible to allow for authentic learning experiences)
20% time can be individual or collaborative teams
This time by those using it is referred to as "sacred"…it has to be if it is going to work
20% time allows for learning exploration and teacher facilitation
My Learning Path:
I was checking my Google+ stream and caught Mark Wagner sharing Brian Mannix's post and discussion
It immediately sparked an interest in me…20% is so successful for Google…why shouldn't it be successful for students?
Further Learning:
Check out Oliver Quinlan's post about 20% time
How could I use this in the classroom? …I'm thinking there could be some really great literacy projects in here
Is this something we could use as an elective?…possibly a learn what you want type of class?
Refer back to some of the independent learning sites I have in diigo
Consider how I can use 20% in my position (LOL like I don't do this on my own free will!)
July 20, 2011: Day 50
Stratalogica
Today we got the state funding to implement Stratalogica in grades 2-8 for the next 5 years!!!!
What I Learned:
Stratalogica integrates beautifully with Google Earth
It offers hands on, collaborative spaces to really learn about geography
Not only are there amazing interactive digital maps, but beautiful atlases for kids to get their hands on
This is a great way to use our SmartBoard technology in all of our classrooms
Stratalogica makes it easy to teach current events on a daily basis
There are rich historical digital atlases that can be used while discussing historical events
Students can add pins, text, video, etc to create rich, authentic projects
My Learning Path:
I saw @NMHS_principal tweet about Stratalogica last spring
I had a rep come in and give a demo…which blew away the humanities department
We just got the funding today to implement!
Further Learning:
Begin looking at ways teachers are using Stratalogica in the classroom
Browse their forums to get ideas
Plan an inservice for teachers who will be using it
Continue to find ways as to how to connect to current events
July 21, 2011: Day 51
Validate Someone Today! (…and smile)
What I Learned:
Spend the next 16 minutes watching it for yourself…you'll be glad you did!
My Learning Path:
I came across this in my Google Reader via Vicki Davis…who has a great story about how it "circled" to her
Further Learning:
Remember to "validate" students every day
Remember to "validate" my colleagues every day
Remember to "validate" my family every day
Smile 🙂
July 22, 2011: Day 52
Identify Your Writing Strengths: Step 1
I stumbled across this post by Miriam Forster on her writing blog.
What I Learned:
Make a list of all things you love to see in books
What you love, you also understand
What you understand, you will be able to do well
A book you love is one you get lost in and that can be read over and over…they are "comfort reads"
To identify your writing strengths, first identify the books you love
My Learning Path:
I found this earlier today…but I don't remember where! It's 104 degrees here and my short term memory is fading from it!!
Further Learning:
Subscribe to Miriam's blog
Create my own list and share it with my students

Think about ways I can use this in the classroom…surely if I get kids to list what they love in books, it will help their writing!

When choosing books to use in class…think about the ones they will remember and get lost in.

Remember that authors promote reading in order to be a better writer…it is an important lesson for students and teachers!
July 23, 2011: Day 53
Generation Z: Their Learning Will Never End
Read here about what Superintendent Michael Smith has to say about Generation Z.
What I Learned: (some of my favorite quotes from the post)
This means the new world has been around for roughly a decade

Our children have moved on without us

Kids today no longer want to play by our rules

They don't understand why schools are locked up at 3:30 and on weekends.

They don't understand why computer labs contain equipment that is inadequate compared to what they use at home (and in the car).

But they do understand learning doesn't begin and end for them at school.

They don't need us. The don't need brick buildings that are only open 7 hours a day.

They're going to learn with or without our help.

And the learning process is not going to stop for them after 8th grade. Or high school. Or even college.

The future isn't coming, it's already arrived.
My Learning Path:
I've been following Michael's blog and twitter feed ever since I started my Principal Certification process in 2009
Michael is a generous learner who isn't afraid to tell it like it is…which I admire
When I saw Michael's post about Generation Z, it stopped me in my tracks…it is everything I've been mulling around in my head about this generation for awhile now
Further Learning:
Continue to promote the usage of digital devices not only in my classroom, but within the school…let teachers know that when used purposefully in the classroom, digital devices enhance learning
Reflect back on the 20% post from the other day…this could be key in incorporating independent learning into the traditional school model
Continue to follow Michael to remind myself their are some trailblazers out there in the administrative part of education
Think about how Generation Z learns and experiences the world differently…identify it…and bring it into the classroom
July 24, 2011: Day 54
A Principal's First Week: Visions, Missions & Mantras
This
blog post
and
prezi
by new principal Jeff Delp should be required reading for anyone in a principalship program…actually for any principal for that matter.
What I Learned:
Jeff is one prepared new principal! His thoughtful presentation and leadership style sets the tone for his faculty and students to be engaged in learning and teaching from day one.
Mantras can be much more effective than missions…great video by Guy Kawasaki.
Modeling 21st century skills and tools in presentation is vital to being an effective leader
Having a collaborative vision for the school creates a community where all feel their voices are heard
Jeff's faculty and students are lucky to have him!
My Learning Path:
Greta Sandler re-tweeted Jeff's blog post on twitter
I re-tweeted it and sent it to a colleague as well as a friend who is a new principal
I reflected on the past two years in my principalship program…I wish that these types of resources were shared with my cohort
Further Learning:
Subscribe to Jeff's blog and follow his endeavors in his first year of the principalship
Share the post with my principalship cohort
Consider creating a mantra with my 8th grade class
Keep in mind Jeff's 3 questions when designing and implementing curriculum:
What is the purpose?
Is it a good use of time and resources?
Is it in the best interest of students?
July 25, 2011: Day 55
A Sustainable Start: Develop a PLN
What I Learned:
PLNs are *personal* they vary from person to person
They are not just online…they are face to face interactions
PLNs can be built through twitter, blogging, Google +
The best PLNs are a combination of mediums
It really is all about the conversation…wherever it comes from and however you express it
It isn't necessary to use all mediums (social media, communities, blogging, multimedia, in-person, print, professional development)
View your PLN as a professional development resource
My Learning Path:
I follow John's blog on my Google Reader
I recently had a great conversation with one of my principalship cohorts based on online PLNs…I sent him this post today!
Further Learning:
Create a professional growth plan with my strengths, weaknesses, and specific goals for growth
Add people to my PLN who challenge my thinking
Work on my PLN within Google+… focus on specific circles…organize them for optimal learning!
Simple Daily Habits to Ignite Your Passion
I always get great tidbits of advice from
Zen Habits
.
It turns out passion is not as elusive as we think. Just like daily exercise leads to a more fit and healthy body, there are habits that lead to fire in your belly. If we are to cultivate such a lifestyle we must act accordingly.
What I Learned:
Surround yourself with passionate people
Create space…passion thrives in emptiness
Help someone in a way only you can
Keep a journal of what inspires and excites you
Challenge the norm
Scare yourself- live outside your comfort zone
Find the right reasons
Learn something new
Start a blog (constantly fuel something that interests you)
Your life is an experiment…it's up to you to learn from it
My Learning Path:
I follow Zen Habits in my Google Reader
I initially added it to my reader because it was something a little out of my norm for reading…gave me a break from edu-posts
Further Learning:
Since finishing my M.Ed. and principal certification this past year, I need to find another outlet for learning…it was my passion for so long, so now it is time to make plans for what I'll focus on next
Think of a way to make this list in a way that my students could relate…their lives should be ignited by passions as well
Continue to find blogs to add to my reader that help me think differently
7 Books That Changed the Way I See the World
What I Learned:
There are many books we read that transform the way we see the world
Convincing someone to read one of them is a great thing
I have not read any of the books on Gretchen's list
Gretchen pushes herself to read a variety of subjects
Creating a list of books and why you chose them is a valuable exercise
My Learning Path:
I read Gretchen's Happiness Project last year and added her blog to my reader
Further Learning:
Create my list of 7 books (blog about it, share it with my students)
Ask faculty members to create a list..you can learn a lot about a person from what they read!
Really think about the fact that books can be transformative…keep that in mind when choosing novels for students
The Future of Education Without Coercion
What I Learned:
This might be one of the best ted talks I've seen
We put constraints on our students with due dates and trimester endings…but sometimes authentic learning doesn't fit in that space
Give students time to go through the process of learning…if they fail, give them more time to learn from it
The structure of traditional schooling needs to look differently in order to have time to really learn…not just prep for tests
Teachers need to be willing to learn along with students
You shouldn't "get through" a curriculum
My Learning Path:
I had seen this posted on twitter awhile back and I just got around to really watching it
I had a student do a project on Nicola Tesla and he made a tesla coil that failed…he still hasn't finished it. Watching Shawn's student reminded me of that disappointment
Many of the students Shawn describes I've had in my classroom and had to really work to help them "get through" whatever we were doing…I began just giving alternative assignments where they had choice.
Further Learning:
Subscribe to Shawn's blog
Continue to give students opportunities to follow their passions and give them room to fail and learn from it
I saw someone on twitter refer to FAIL as (first attempt in learning) keep that in mind
Think about ways that the schedule of the school day (or my class) could be designed to have more open learning opportunities
July 29,2011: Day 59
Math Pickle

The above video is the unsolvable 2nd grade problem at mathpickle.com
What I Learned:
Math Pickle is a dynamic site that offers math problems in several formats
Teachers watch the video to prepare for the problem
They download the ppt or keynote along with handouts and put their students in a "pickle"
These problems offer opportunities to work collaboratively in math
Gordon has developed problems for grades K-12 and also offers a reviews page
I watched the wiggle worm and 2nd grade unsolvable problem and was hooked!
My Learning Path:
I was attending the Reform Symposium yesterday #rscon3 and had a column open on tweetdeck
I noticed while I was in another session that a lot of people were referring to David Wees session and linking to math pickle
I bookmarked it to review later
Further Learning:
Watch David's archived #rscon3 session
Send this site to the math department
Think about ways we can get teachers excited about math problems…maybe a math pickle day of the month?
Make connections to what I just learned about math problem solving in my Singapore Math training
Spend time on the math pickle site going through the problems and trying them out myself…they would make a great faculty meeting opener!
July 30, 2011:  Day 60
How Do We Measure Creativity?
The creativity wheel can be viewed in detail here.
What I Learned:
Creativity can be measured
You need to decide whose creativity is more important…yours or your students
Imagination with purpose means there is an imaginative activity directed at achieving an objective
Originality refers to teachers creating questions and problems that are relatively new to students…this creates original work by students
Creativity is valuable when related to its purpose
My Learning Path:
I was attending Pam Burnard's #rscon3 session this morning entitled:  

Creativity and creative learning: Redefining the future of learning

In her session, she mentioned showed the creativity wheel, so I looked it up
Further Learning:
Consider ways to include using the creativity wheel in my classroom
Investigate the Creative Partnerships site
Begin conversations at school about measuring creativity and innovation
July 31, 2011:  Day 61
Everything is a Remix
Everything is a Remix Part 3 from Kirby Ferguson on Vimeo.
What I Learned:
Kirby Ferguson has been documenting the history and cultural significance of collaborative creation
The transformation from Xerox to Apple was fascinating
The basic elements of creativity are:  copy, transform, combine
I was amazed that someone retyped The Great Gatsby to get the feel of writing a great novel
Everything really is a remix
My Learning Path:
When writing my previous post, I saw @brainpicker tweet this blog post
Since I was already in the "creativity" zone, I clicked it and watched the video
Further Learning:
Go back and watch Kirby's other two installments of Everything is a Remix
How does this apply to my classroom?  How are students remixing material without plagiarizing?
How can we celebrate remixing but acknowledge the legal and ethical aspects of remixing?
Watch the final installment this fall